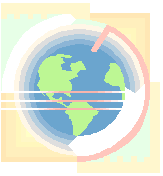 Interglobal
Domain
Corporation
Suite 3210
700 South Flower Street
Los Angeles CA 90017
United States of America
Tel: +1 213 433 6888


Specialists in
Global domains


VoIP Phone Systems


WiFi HotSpots


Hotel Bookings

Associate Links

Start answering to your own name! ™
---
YOUR BUSINESS NAME and your family's
name on the Internet will soon become
your most important identity.
Quite simply, if you can't be easily found on
the Internet, you won't be found at all.
An Internet identity such as
www.providersname.com/~yourname
is not your name at all, just a variation
of your Internet provider's name.
You don't even own it, it belongs to
your Internet Service Provider. (ISP)
It is difficult to type correctly,
it is difficult to say easily and
it is difficult to remember.
Now you can register a name like
www.yourname.com
and link it to your existing
website and email addresses.
You will be free to move and change
ISP's without losing your web identity.
You will have a name that
is easily written, easily spoken and
easily remembered.
Interglobal Domain Corporation recognizes
the need to give all of us an easily remembered
web identity that we control ourselves.
And we take the mystery and complexity
away because we do it for you!

We combine modern technology with
the disappearing art of personal attention.

We call it 'service'.